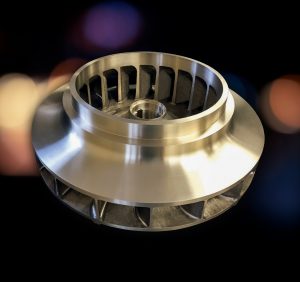 Hydro specialises in proven reverse engineering practices, and an engineering review comprises a key element of our quality manufacturing process. Reverse engineering differs from merely 'replicating'. Hydro pays particular attention to evaluating what caused the part to fail and defining the critical characteristics required to minimise the possibility of failure in the newly manufactured piece.
Hydro Parts Solutions offers difficult-to-source cast parts, such as impellers, diffusers, discharge heads, casings, bowls, and suction bells.
The process may include:
Laser scanning and reverse engineering
Solid modelling
Hydraulic and metallurgical upgrades
Solidification simulation
Patternless casting/precision sand mould printing
Casting metals that you specify
Testing to verify pump performance
Hydro's expert engineering, supported by the latest technology and proven process control procedures, allows our customers to achieve the best result possible for their parts solutions needs.