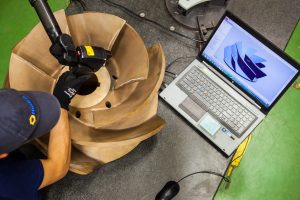 Engineering Analysis: From its inception, Hydro has maintained a strong focus on engineering as an essential part of the repair process, providing hands-on engineering support in the field and on the shop floor.
As a result, Hydro has pioneered many specialised repair processes, reliability improvements, and engineering upgrades. As an independent company, Hydro offers unbiased engineering analysis in each repair situation.
Engineered Upgrades: Hydro has diversified and in-depth pump knowledge that we believe is unique in our industry. While OEMs have traditionally focused on repairing their own equipment, Hydro has from the outset developed a knowledge base that includes experience across a broad spectrum of pump manufacturers and pump designs.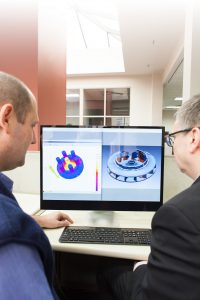 We realised that as an independent company, we had the unique capability of understanding the different designs and materials employed by various OEMs, as well as their successes or failures in specific applications and operating environments. Based on this data, Hydro was in an excellent position to improve OEM designs for their intended service.
Our high rate of repeat business is a testimonial to the performance improvements that we have been able to achieve.