Founded in Chicago by a small group of dedicated pump engineers, Hydro is now the largest independent pump rebuilder with service manufacturing centres around the world.
The Hydro service networks in the Middle East, Asia, and Africa bring Hydro's reputation for quality engineering to the region, providing an unparalleled experience in products and aftermarket services for exploration, production, and well service requirements.
OVER 50 YEARS OF EXPERIENCE
Total Solutions for Critical Operations

From field to finishing, Hydro's team of pump experts provides comprehensive services – developing lasting pump solutions that meet today's demands. Hydro Middle East provides a wide range of oilfield equipment and services to end-users in the aftermarket and the oil and gas industry. Hydro engineers can identify and solve the root cause of problems and can manufacture critical equipment to eliminate recurring issues and minimise downtime costs.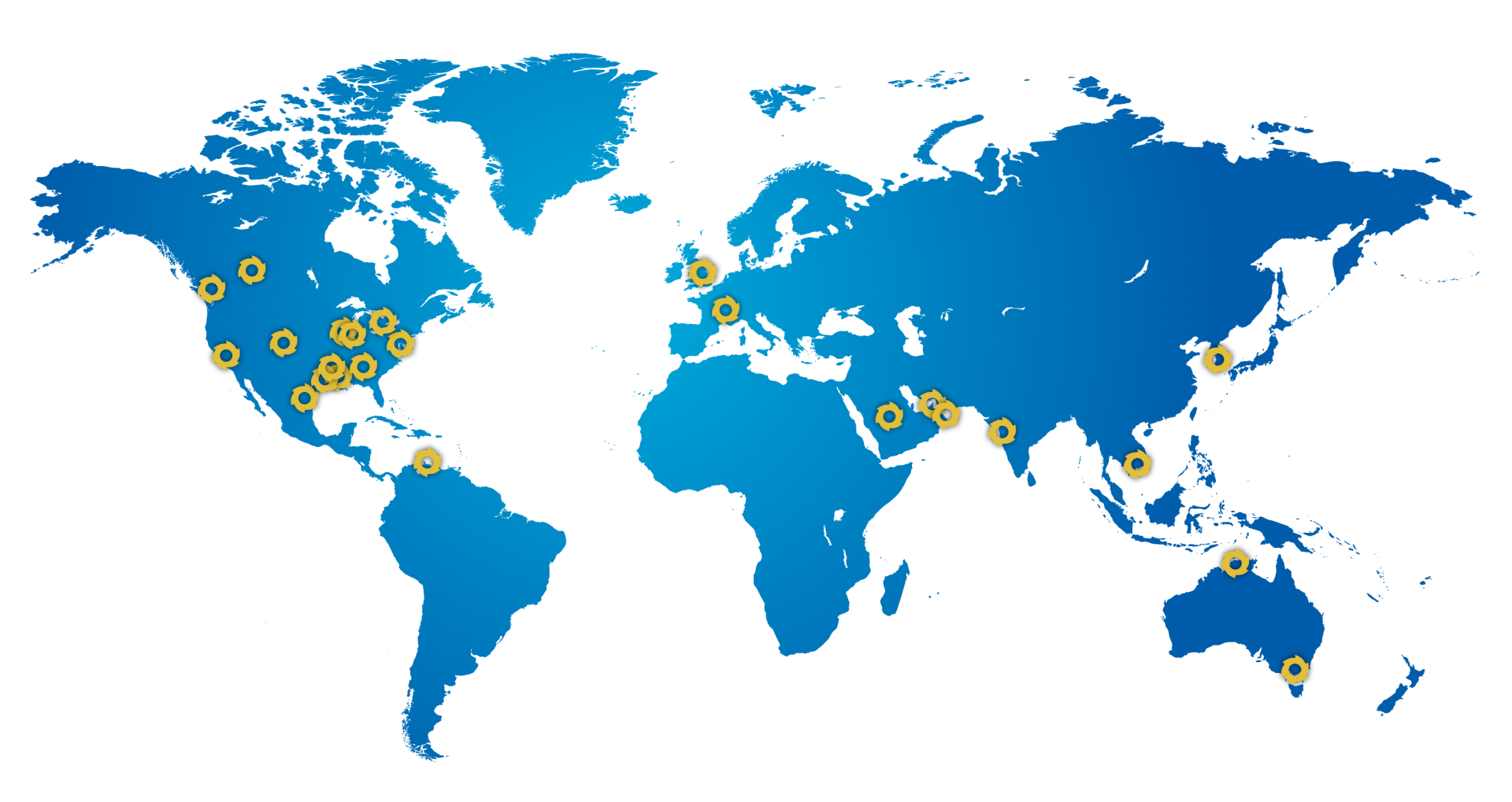 THE HYDRO COMMITMENT

We Do it Right the First Time
As an independent company, Hydro Middle East offers an unbiased view of all engineering challenges, making us an ideal partner in providing independent analysis, long-term solutions, and expedited turnaround time for your critical equipment and systems.
INDEPENDENT & UNBIASED SOLUTIONS

Quality Equipment to Meet Your Needs

Hydro, Inc. has service centres across the globe. Our dedicated facilities in the Middle East allow us to provide expert manufacturing and wellhead services, as well as aftermarket pump services to a variety of oil and gas businesses and applications in the region.
TOTAL SUPPORT. TOTAL RELIABILITY.
Let's talk long-term solutions today
Hydro provides independent, unbiased engineering expertise and support to rotating and oilfield equipment users around the world. Do you have a requirement or want to work on an idea together? Please share your details and we will have someone get in touch with you as soon as possible.